Hello! My name is Pam Graham and I'm a full time real estate agent with All Real Estate Options. I've been in the business helping folks buy and sell since 2002.
What does full time really mean? I'll tell ya. It means this is my only job, well, besides the job of being a parent. 🙂 It means I'm not just a dabbler of real estate. I saw the rise of real estate through 2006 and the busting of the bubble in 2007 and the painful fall a few years after, up until now, with things showing many signs of improvements. When it was great, I was in the game and when it sucked, I buckled down and fought to stay in the game. I'm proud to say, I'm still here.
I'm a member of the National Association of Realtors, Florida Association of Realtors and the Northeast Association of Realtors. My service area includes the following areas: Jacksonville, St Johns County, Fleming Island, Orange Park, Green Cove Springs, Middleburg, Nocatee, Julington Creek, Ponte Vedra and parts of St Augustine.  Ok, that's the boring stuff, let's move onto the fun stuff….
I have two kids Stephanie (17 going on 20 something) and Drew (12 who thinks he's growing a mustache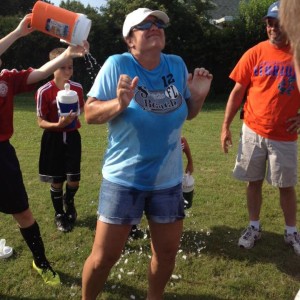 already). We are a soccer family. My daughter plays for her high school and I have coached my son's rec team for over two years now. I've also played on an old lady's team until I hurt my ankle.  Ok, we weren't ALL old. 20 somethings, even a player who just turned 50. Men's, women's and coed teams. Go check them out at Beaches Adult Soccer League.
I love to laugh, especially at myself. Yes, that happens frequently. 🙂 I hate to see abused animals and am starting to volunteer at the local shelter. I believe shelter dogs are the best dogs to invite into your family. Our dog Hailey has been with us for almost 9 years. She's the sweetest. Love to jump in the jeep with the top down and visit my favorite beach, Vilano Beach. Views of the Alantic Ocean and downtown St Augustine there. What a beautiful spot! Water sure does relax me.
Some of my other hobbies are photography, hiking outdoors (duh, can't really hike indoors can we?), reading, paleo lifestyle, lifting heavy weights and just being active with the family.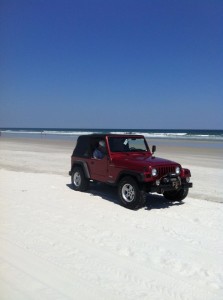 I know, there's alot more personal stuff above then real estate. Why is that you ask? Well, I can give you testimonials, customer service surveys and references, I have all those and very loyal and satisfied clients, but if you don't like the person, it's really hard to work with the professional.
With that said, if you're looking to buy a house, whether your a first time buyer or you're a veteran home buyer. Looking to sell your house, hopefully selling due to a positive situation or if you find yourself behind on your payments and not sure what to do. Call, text or send me an email. Let's see if our working together as a team is a good match. My direct number is 904-910-3516 and my email is pam@pamgraham.com.