How much are the closing costs  to Buy a Home in the Lake Asbury Area?
  I know,  some may be saying: I gotta pay closing costs to buy a home? Yep, unfortunately you do. 🙂 I'm going to give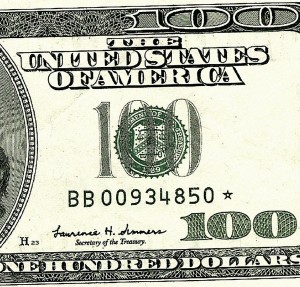 a break down of what those closing costs are and how much you can roughly expect to pay. Some costs are directly related to how much the contract price is. Let's jump right in:
 Recording Fees- There are some closing documents that are signed at closing and should be recorded. There fees to record them. $25 Depends on how many pages need to be recorded.

Intangible Tax-Required payment before a new mortgage is recorded. Mortgage amount x .002

 Note Stamps– Required payment of document stamps on notes for all executed mortgages and written promises to pay. Mortgage amount x .35=note stamps
Simultaneous mortgage title insurance policy– When both the lender's title insurance policy and owner's title insurance are purchased at the same time. Insures the title, so if you have someone come knock on your door saying they have ownership to your home, you have insurance to say that's not the case.
 Title insurance endorsements-additional endorsements the lender may require if the property is part of an HOA, having an adjustable rate mortgage, being part of a platted subdivision, or properties abutting a navigable waterway. Usually about $25 each endorsement.
 Wood destroying organism report– Report that checks for wood rot, termites or other organisms that can destroy wood. $85-$125
 Lender's flood certification fees– This is to determine if the property is in a flood zone or not. $20 and up
Tax service fee-a fee related to having your taxes on your property escrowed and then your lender making the payment for you. $75
Inspection and re-inspection fee– This is for an inspection of the property, checking the whole house for any issues. Roof, plumbing, HVAC, electrical, etc. $200-$350 (can be higher for bigger homes or homes with swimming pools)
Real estate brokerage fee– The commission is usually paid by the seller, then the listing agent pays the selling broker. Rarely paid by the buyer, but that is something agreed upon between buyer and buyer's agent in writing. Some companies charge a fee sometimes called a transaction fee or storage fee.
Survey– This shows you your boundary of your property. Usually a seller's cost, but if it's a short sale situation, sometimes the seller's lender won't pay it. $250-$350
 Closing attorney/settlement fee-typically a seller cost. $300 and up
Buyer's courier and /or wire fees– fees to overnight packages or to wire money $25 and up
Mortgage insurance premium– for mortgages where the down payment is less than 20%
Appraisal fee-This is required if you are getting a mortgage. An appraiser will do an appraisal to see what the value of the house is. Lenders require it to be at the purchase price or higher. $350 and up
Credit Report– fee for lender to pull your credit report. $20 and up
Title search– this is a search to see if there are any clouds or defects on the title that would need to be cured to convey title from the seller to the buyer. Typically a seller charge.
VA funding fee– this is only for VA loans, the fee the VA charges to fund the VA loan. Up to 2.155 of the loan amount.
 Home warranty– one year warranty that covers various systems of the house, for example HVAC, appliances, etc. $300 and up.
 The above list is pretty standard, but other costs could come up, depending on each individual situation.
Whoa! I know, that was a pretty long list. 🙂 Hope you have not been too scared off and not want to buy a house now. If you're still wanting to keep the search going, continue your search here: