Clay County Animal Shelter is Full!
There are more drop offs coming in, then there are adoptions, rescues or fosters. In fact, at least 3 dogs have lost their lives today, maybe even more than 3. 🙁
You can help even if you can't adopt. Here's how: First thing, go to Friends of Clay County Animals and like their page. Share their page with your facebook friends. There are alot of people who are not even aware there is an animal shelter on 16 in Green Cove Springs. The 2nd thing you can do is to share the picture of the dogs and cats available. You never know, one of your friends may be looking to add to their family. If you know anyone who is missing their dog, direct them to the shelter, maybe their lost baby is there. 3rd thing, check the lost and found section of craigslist and look at the pics of the dogs at the shelter. I saw two missing dogs on CL, and remembered that I saw them at Clay County Animal Shelter. The 4th thing is that maybe you can't adopt, but could foster?
Here are a few doggies waiting for someone to save them: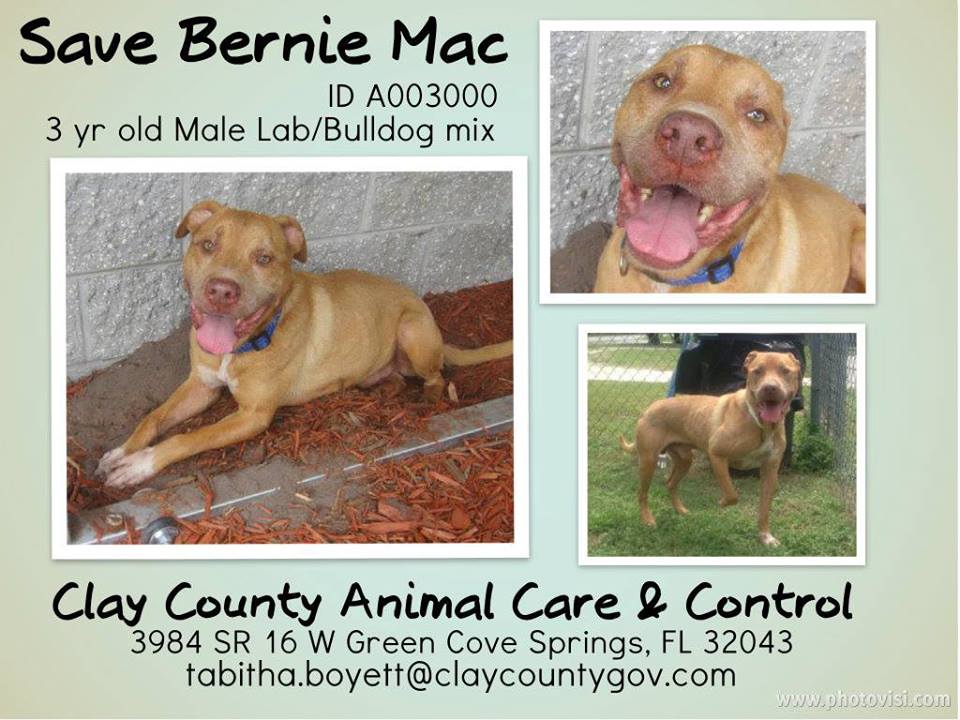 Bernie Mac is in danger of being killed!!! He is a sweet boy.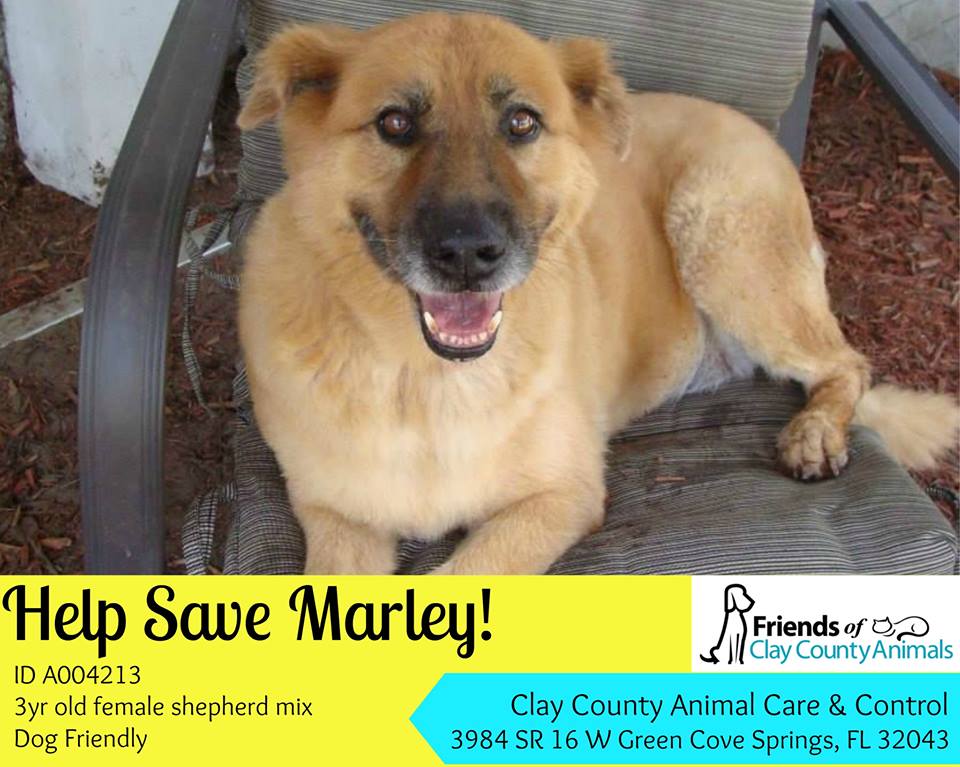 Marley is kid and dog friendly, a real sweet heart.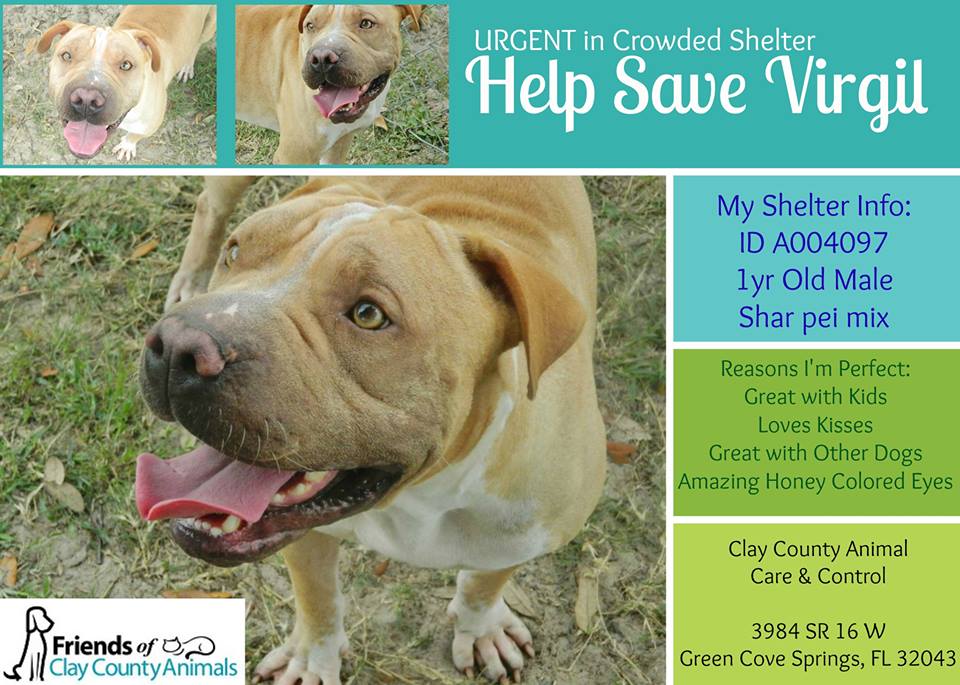 You need to read what one volunteer said about Virgil
This is only a few, there are many more. Please, if you're thinking about adopting go by the shelter as soon as possible.
The shelter information is:
The Clay County Animal Care & Control shelter hours are Tuesday-Friday 10-4 and Saturday 10-3. The address is 3984 SR 16 West Green Cove Springs. The number is 904-529-4733. There is also the Fleming Island off site adoption center which is open Saturday 12-4 and Sunday 12-4. 1809-1 Town Center Blvd. Fleming Island, Fl. Located behind the Sonic.
Comments
comments