Green Cove Springs is a small town south of Fleming Island and an easy access to the scenic way to St Augustine. There are some beautiful historical homes located on the St Johns River and nearby, just blocks away from the River. While not as many shopping centers as Fleming Island or Orange Park, Green Cove Springs is not far from Fleming Island, just take Highway 17 and go north for about 5-10 mins . Still, there are a few grocery stores, pizza places, Woody's BBQ and other restaurants to get your grub on.
Search for Homes in Green Cove Springs
Neighborhoods in Green Cove Springs
Find out what your Green Cove Springs Home is Worth!
History of Green Cove Springs
Green Cove Springs is know for the warm mineral spring that is located at Spring Park which is between Spring St and Walnut St. Many believed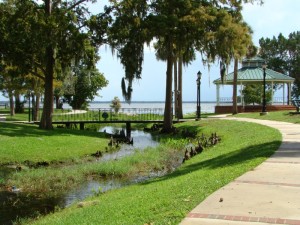 the spring had medicinal values, so people would travel from all over to come drink from the springs. I might have to run over there and see if I can get a cup or two.  J.C. Penney use to own the property the spring is on prior to the 1930s, until he turned it over to the city. Now, the spring also feeds the municipal pool right next to it, without the city having to use chemicals in the pool. For more history of Green Cove Springs, check out the Town of Green Cove Springs and the Wikipedia page for Green Cove Springs.
School Information
Things to do
Government Links