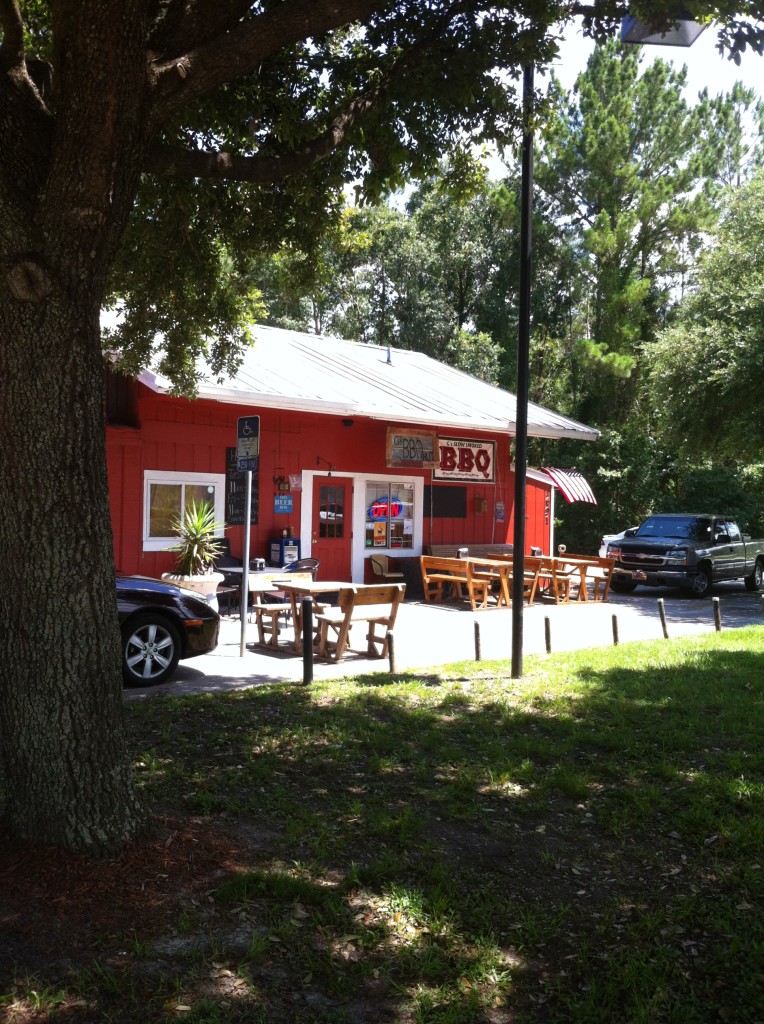 G's Slow Smoked BBQ in Middleburg, Fl
I've found the best BBQ ever. I'm not playing or exaggerating. The BEST. Spare ribs that fall off the bone. Collard greens that taste awesome! Before G's, I had never tried collard greens before. I did recently try them elsewhere and I won't say where, cos frankly, they sucked. G's knows how to cook them long enough to be perfect, plus they include some delicious pork in their recipe. Oh, their baked beans are like no other baked beans either. I love them. I haven't tried any of their other meat dishes, cos I love their ribs so much. I hear the brisket is really good, so maybe one day I'll try that.
I love mom and pop places, the people who run the place are awesome, and they try to learn everyone's names.  They are so good at remembering me, that they let my hubby know my little secret that I went there like 3 times in one week. Oh yeah, I was totally busted!! 🙂 Whenever you're dining in, they always come up and chit chat with you. The atmosphere is as good as the food!
I wish they were open a little later during the week, but I live close to them so I still manage to eat there once or twice a week.
So, here's a picture of the rib basket with collard greens. Oh my, that makes my mouth water just looking at this picture.  You know I'll be stopping by later this week. As good as my pic looks tho, it doesn't hold a candle to seeing it in person or on G's Slow Smoked BBQ's website. Yeah you're gonna want some after you check out their pics.
If you want to reach them they do have a facebook page. They're located at 1691 Russell Road Middleburg, Fl 32068. Their hours of operation are:
Tues-Thurs  11am-3pm   Fri-Sat  11am-8pm    Sun & Mon– closed
Go try them out, I know you won't be disappointed!!!
Comments
comments