Haunted Houses in Northeast Florida 2017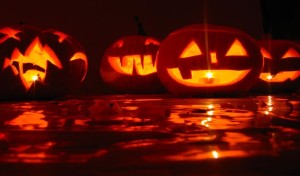 Haunted Houses in Jacksonville Fl
Jacksonville Florida Warehouse 31 Unleashed
Location: 11262 Beach Blvd , Jacksonville, FL 32246
Dates:  September 29 2017-November 4 2017
Hours: 7pm to Midnight or Later
4 Haunted Houses in one location:
Boss Bobo's Carnival * The Swamp * Mr Tasty's Meat Factory * The Fear Lab
Tickets can be paid online and range from $25-30. Always confirm, by visiting their tickets website.
What's My Home Worth? Find out in 15 secs!
The Old Spanish Trail Haunted Attraction
Location:  13535 W Beaver St Jacksonville Fl 32220
Dates:  Friday and Saturday nights September 29 2017-October 28 2017
Hours: 8pm to 11pm
Tickets can be paid in advance online. They are: Adult $25  Child (12 and under) $15
Visit them on Facebook!
Location:  1100 Ellis Rd N, Jacksonville, FL 32254
Dates: October 6 2017-October 28 2017
Hours: 5pm to 11pm
Zombie Hunt * Zombie Paintball * Art Garden of Death * Haunted Putt & Crawl * Creep Clown Carnevil *  Zombie Brigade * Blind Zombie Haunt
There is a whole slew of things to do and various costs, so instead of going in detail here and having them send a herd of walkers to eat my brains, I will direct you to The Haunted Brewery website to check out their prices.
Haunted Houses in St Augustine Fl
None in St Augustine, except for the normal ghost tours and haunted houses.
Here's a list of those:
The Most Haunted Places in St Augustine- Ghosts and Gravestones Tour
Haunted Houses in Jacksonville Beach Fl
Haunt Nights at Adventure Landing
Location: 1944 Beach Blvd , Jacksonville Beach, FL 32250
Dates: October 6 2017-October 31 2017
Hours: 7pm to 11pm or Midnight   Check out the schedule!
APOCALYPSE 3D: CLOWN TAKEOVER * PINEHURST ASYLUM * CONTAINMENT * DESCENT
 

Haunted Houses in Green Cove Springs Fl

Normally at the Clay County Fairgrounds, but not this year.

If I missed any, please let me know! You can email me at pam@pamgraham.com
Comments
comments