Jacksonville Fl Real Estate Market Report October 2016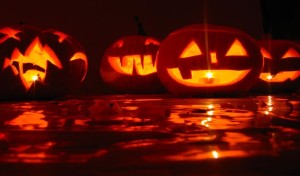 Those October numbers aren't so scary!! Get it? Scary=October=Halloween. Ok, maybe that wasn't so funny. 🙂 Less inventory in October 2016, versus last year in October. That brought the months inventory level down as well, which if you look below the chart, you will see what that means. The holidays will show less inventory, as people are not wanting to put their house on the market and try to enjoy the holidays. However tho, buyers looking during the holidays are serious buyers, not tire kickers. So, keep that in mind, plus think of how pretty your house will look decorated for Christmas and that can really bring out the positive emotions for buyers seeing the house decorated. See where I'm going with that?
You might be wondering if that applies to your home, but each neighborhood is different, so if you're thinking of selling and want to know more click: What's my Jacksonville Florida Home Worth? If you're a buyer and want to see what homes are available in Jacksonville, click the following link: Want to Search for Homes in Jacksonville Florida?
Median Sales Price: Looking at sold homes it means that half the homes that sold were more than 168,000 and the other half were less than 168,000.
Month's Inventory: Based on the number of actives and homes that have sold it would take 3.73 months to sell the active homes, if no other homes came on the market. How to determine what type of market we are experiencing:
Buyers' Market: More than 7 months of Inventory
Balanced Market: From 5-7 months of Inventory
Sellers' Market: Less than 5 months of inventory
Average Days on the Market: This is the average based on the time the house came on the market until is went under contract.
Original List Price to Sales Price: This is the percentage of what the home sold for compared to what it was originally listed for. Not what it was listed for at the time it went under contract.
What's my Jacksonville Florida Home Worth?
Comments
comments