Open House for The For Sale By Owner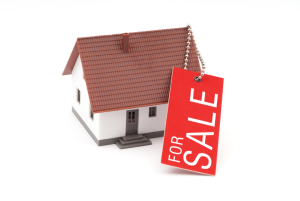 I can imagine you're getting inundated with calls from real estate agents who are wanting to list your property. I have a different approach that will increase traffic to your home and won't cost you anything. I provide a special service to for sale by owners (FSBO) by holding an open house at your property. It is a win-win for both of us.
Here's how it's a win for the FSBO:
You don't have to do anything except have the house show worthy.
I provide the signs and advertisements for the open house.
I host the open house, so you can do other things.
Here's the kicker, if a buyer comes in during the open house and wants to make an offer on your house, I will hand them over to you, and you won't owe me a penny. Nothing. Now, if you want me to handle the paperwork and get the transaction to closing, for 3%, I will do that, but I will not ask you, you have to bring it up to me.
How it's a win for me:
Not all the buyers that come through the open house will want to make an offer on your property, nor will they have an agent, so that gives me the opportunity to work with them to find another home and make some money.
I have held open many properties for FSBOs (scroll to the bottom for a list) and they have asked me back many times. I can't guarantee your home will be sold because of the open house, but it will increase eyeballs and traffic to your home. You may have heard agents who have said open houses are a waste of time. Please do not let their limited beliefs keep you from trying something a little different, that could increase your chances of getting your home sold, saving you money on commissions. I will not ask you to list your home with me either, if that is something you're interested in, you will have to bring it up. Not all houses qualify for my open house FSBO program. Some qualifications are:
Location (needs to be close to main streets, shopping and things like that)
Utilities must be on
Neighborhood must allow my open house signs
Must be in one of my service areas
Owner must sign a limited listing agreement, good for only that day the open house is held
If this sounds like something you would be interested in doing, feel free to email me at pam@pamgraham.com or call/text 904-910-3516.
Here's a list of homes that I have held open:
Comments
comments