Senior Alert! Urgent Seniors at Clay County Animal Care & Control
This week's post is for the older dogs at the shelter.  They should not have to spend their golden years in a lonely kennel, they should be spending it with you in a warm home and fun times. Yeah, puppies are cute, but gosh, they chew things up, leave presents for us, you get the picture right? 🙂 Seniors have already been through that stage. Now, I'm not saying the older dogs won't mess up, cos they can and will, especially if they were not trained right or not given the love and care they deserve. Ok, enough of the jabber, let's check out a few pics of some sweet older doggies.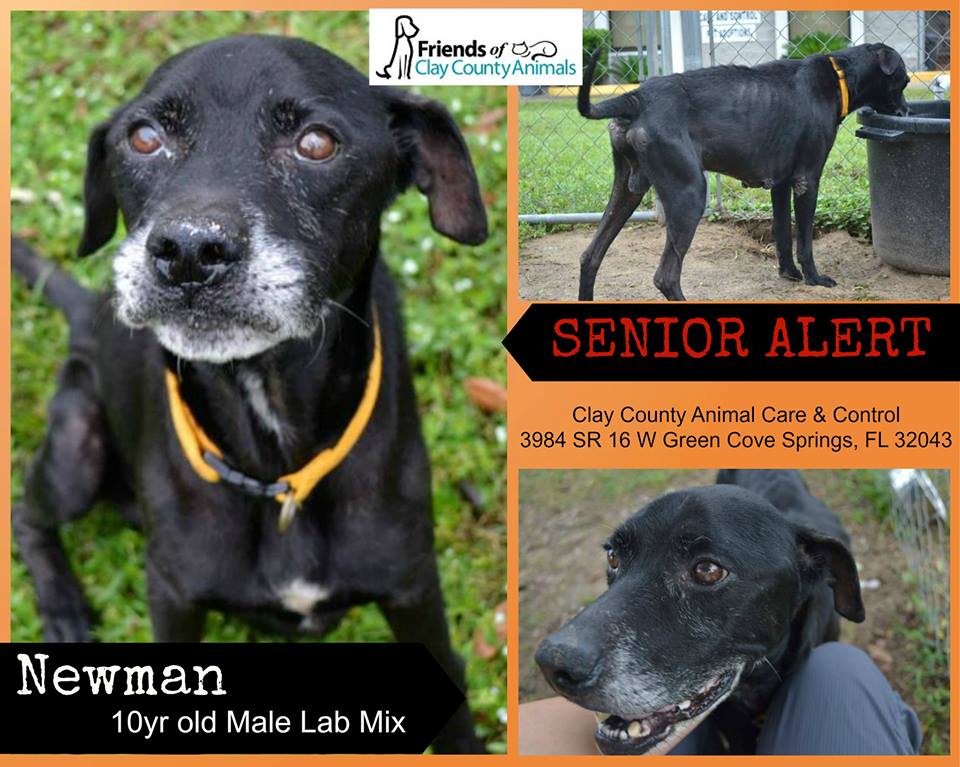 Newman is 10 years old. He's missing some teeth and is not doing so good at the shelter. He needs alot of love and patience. Look at that cute face.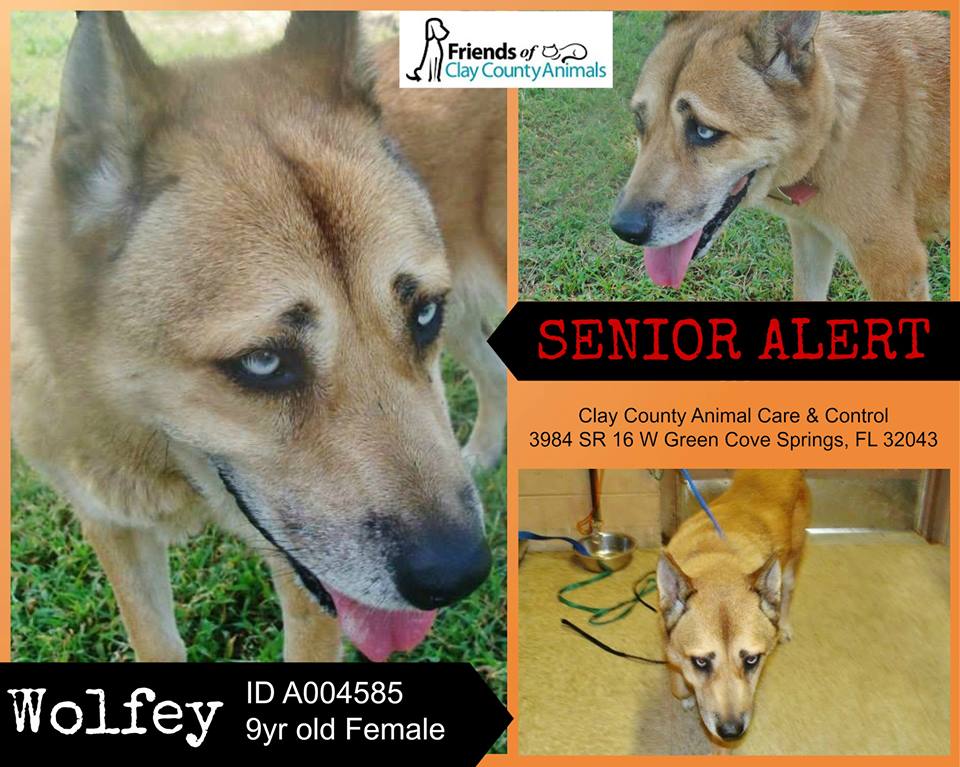 Wolfey is a 9 year old female Akita/Alaskan Husky. Look at her beautiful eyes, don't make her wait in the shelter any longer.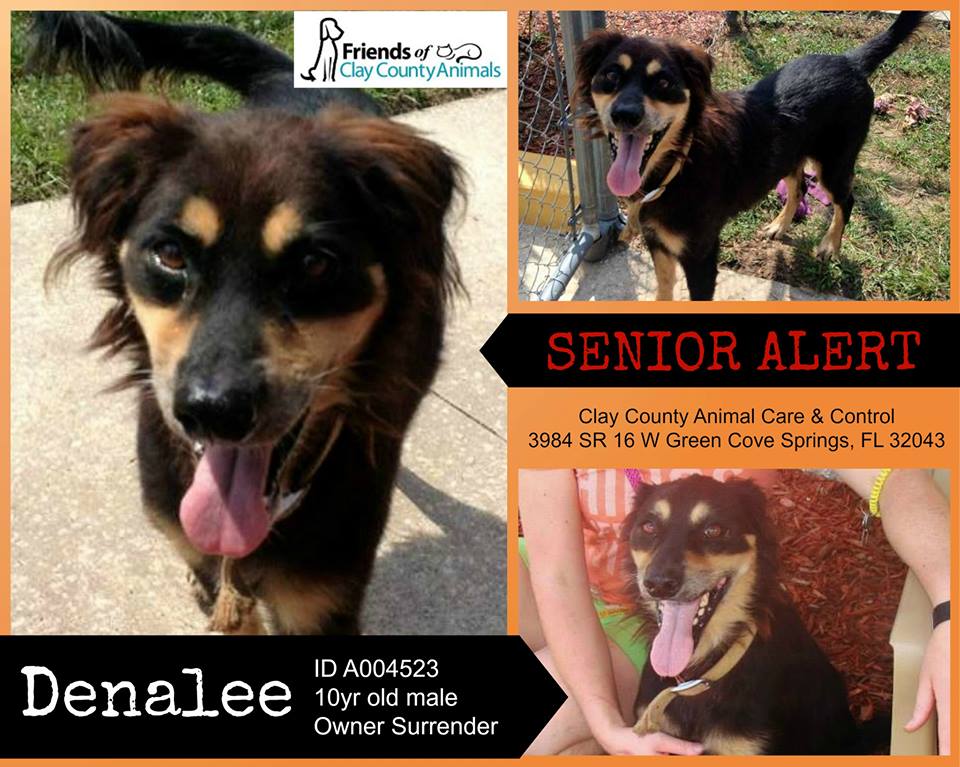 Denalee is a 10 year old handsome male doggie. Look at how cute he is, he deserves to find a forever home soon.
Ok, I know I said a few, but here's one more. I couldn't leave this good looking boy out….
Fred is 8 years old, he is great with kids and other dogs! He is so good with other dogs that volunteers used him at the Clay Expo to show potential adopters how to introduce dogs correctly!!Go get that handsome boy!

You can help even if you can't adopt. Here's how: First thing, go to Friends of Clay County Animals and like their page. Share their page with your facebook friends. There are alot of people who are not even aware there is an animal shelter on 16 in Green Cove Springs. The 2nd thing you can do is to share the picture of the dogs and cats available. You never know, one of your friends may be looking to add to their family. If you know anyone who is missing their dog, direct them to the shelter, maybe their lost baby is there. 3rd thing, check the lost and found section of craigslist and look at the pics of the dogs at the shelter. I saw two missing dogs on CL, and remembered that I saw them at Clay County Animal Shelter. The 4th thing is that maybe you can't adopt, but could foster?
The shelter information is:
The Clay County Animal Care & Control shelter hours are Tuesday-Friday 10-4 and Saturday 10-3. The address is 3984 SR 16 West Green Cove Springs. The number is 904-529-4733. There is also the Fleming Island off site adoption center which is open Saturday 12-4 and Sunday 12-4. 1809-1 Town Center Blvd. Fleming Island, Fl. Located behind the Sonic.
Comments
comments