Homes for Sale in Holmes Landing in Eagle Harbor Fleming Island Fl
Why Do People Live Here?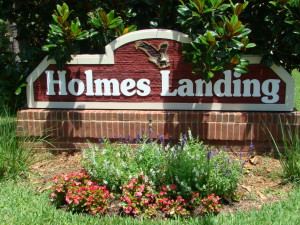 The location is convenient for many military families since NAS JAX is just North on Highway 17 in Jacksonville. Fleming Island is not far from Interstate 295. Fleming Island gives you a smaller hometown feel, but still there are alot of shopping centers, restaurants and things to do, so you don't have to drive very far.
Looking for a Home in Holmes Landing in Eagle Harbor?
Interested in finding homes for sale in Holmes Landing in Eagle Harbor Fleming Island Florida? Interested in finding homes for sale in Fleming Island Florida? How about homes for sale in Eagle Harbor? Click those links to find all the currently available homes in this area of Fleming Island.
What's the Neighborhood Like?
This neighborhood in Eagle Harbor started around 2003 and the last house was built in 3005. There are approximately 77 single family homes, with square feet starting around 1600 and going up to a little over 3,600 square feet.  Holmes Landing residents enjoy the 3 pools in Eagle Harbor, including the main pool at the front of Eagle Harbor with the giant super slide. Mix it up and visit all 3 for a change of scenery. There's a pocket playground not far from Holmes Landing that has basketball courts, a pavilion and play equipment. Plenty of sidewalks to get outdoors and enjoy the sunshine. The association fee is around $50 per year. The CDD fees are around $1,685.10 per year. The CDD bond is set to be paid off May 1st, 2030.  You can learn more by clicking the following links, Eagle Harbor HOA and The Crossings at Fleming Island Community Development District.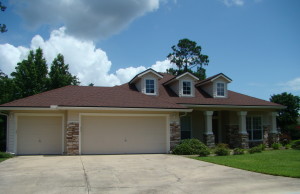 What's Going on Nearby Holmes Landing in Eagle Harbor?
There's two golf courses , one in Eagle Harbor and one in Fleming Island . It's easy to enjoy boating, with a public boat ramp in Eagle Harbor to Doctors Lake, which leads you to the St Johns River. Follow Doctor's Lake around to Whitey's  Fish Camp, dock your boat and enjoy an awesome meal there. I love their grilled salmon and blackened shrimp. Makes my mouth water just thinking about it. There's another boat ramp at Knight's Boat Ramp, just south on Highway 17, by the St Johns River and Black Creek. Fleming Island is not really very big, but size doesn't mean you have to go to another city to get your shopping done. Super Target, Walmart Super Center, 2 Publix grocery stores, Kohl's, Applebee's, Carmike Movie theater, Home Depot and a bunch others. Heck, the only thing missing is a bookstore and an office supply store. Well, at least that's what I'm thinking. 🙂
What School's Will The Kids Attend?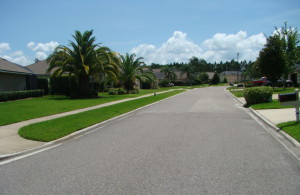 If you buy a home for sale in Walnut Creek  in Eagle Harbor, the public schools serving this area are Fleming Island Elementary, Lakeside Jr High and  Fleming Island High School. Always check the Clay County School website for changes. For scores, check out the Florida Dept of Education.
Now You Really Want To Find A Home Here, Right?
If you are interested in the current homes for sale in Holmes Landing in Eagle Harbor Fleming Island Florida, then click on that link. Our 'for sale' property information is a direct feed from the Northeast Florida MLS and is updated multiple times per day. If you're already an Eagle Harbor resident and want to know what houses are selling for in your neighborhood, please fill out my FREE Home Value Form. Within 24 hours, I'll send you, via email, a list of all the available homes, homes under contract, plus homes that have sold in the past 6 months.

View Larger Map