What do professional football players talk about during a huddle?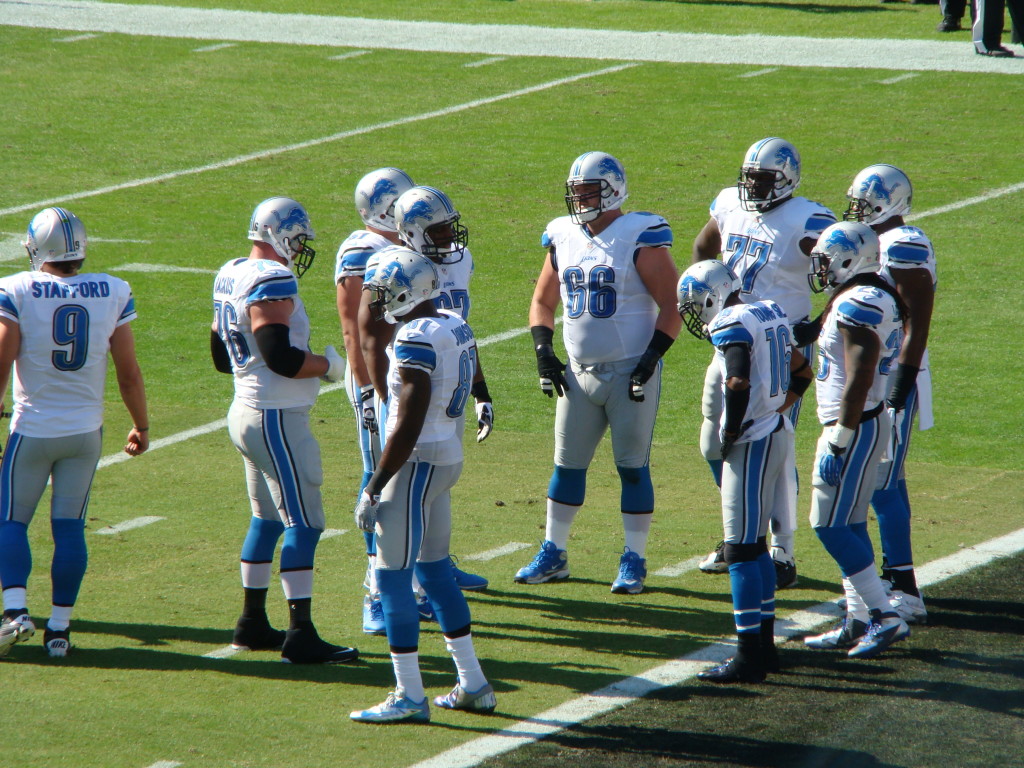 I know you're wondering the same thing. Don't try to deny it. You're at a Jaguars game, it's huddle time and you know it's a commercial break, cos the huddling is taking longer than normal. You know they can't be talking about the game the whole time. Look at the pic to the left of the Detroit Lions. Hmmmm, wonder what they are chatting about? Maybe they're swapping recipes?  Talking about how those pads and being on tv add 20 lbs? Does this jersey make my butt look big? Dude, you should see the roller coaster I built on Mindcraft last night. Whatever they're talking about, number 16 looks like he's done with the conversation.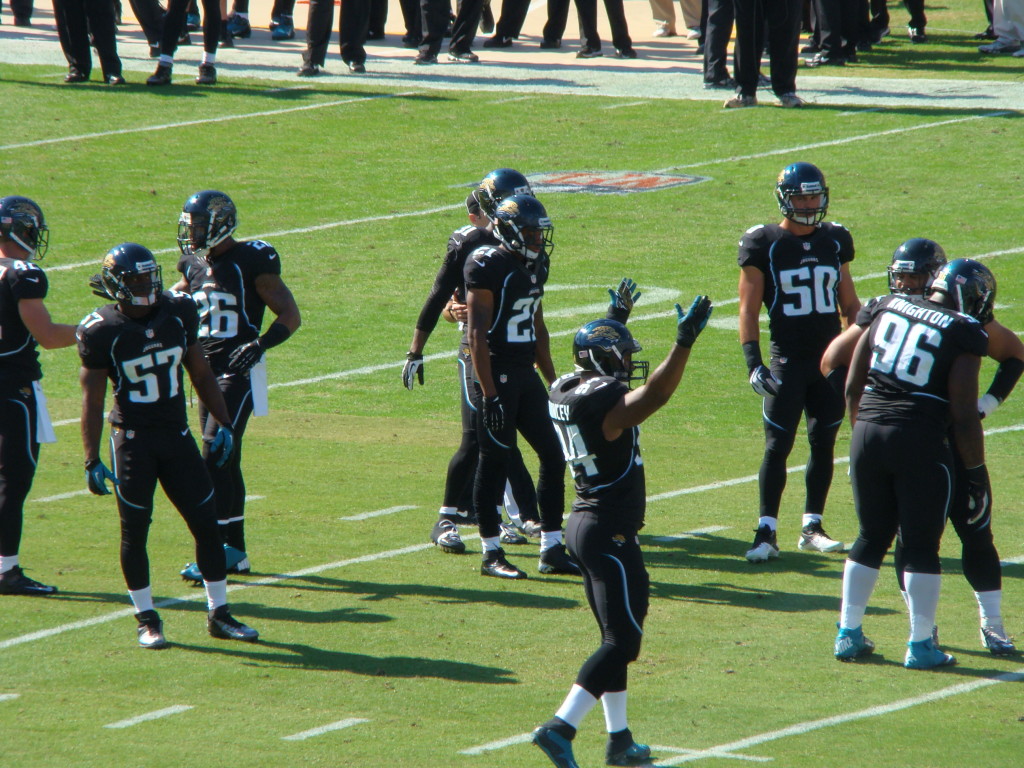 Now, here are the Jacksonville Jaguars in a huddle. Well, not an official huddle, cos they're not that close. Russell Allen (50), is wondering why in the world Terrance Knighton (96) is being comforted by his team mate in the middle of a game. It's ok, there there, everything will be fine. Perhaps he knew his time with the Jags was coming to an end and needed a hug? 42 and 26, on the left behind 57, they are definitely playing patty cake. Number 34 with his arms up, well he's saying,come on let's get this game going, stop standing around already. I'm totally with him, which is why I was taking pics of them in their huddles to pass the time.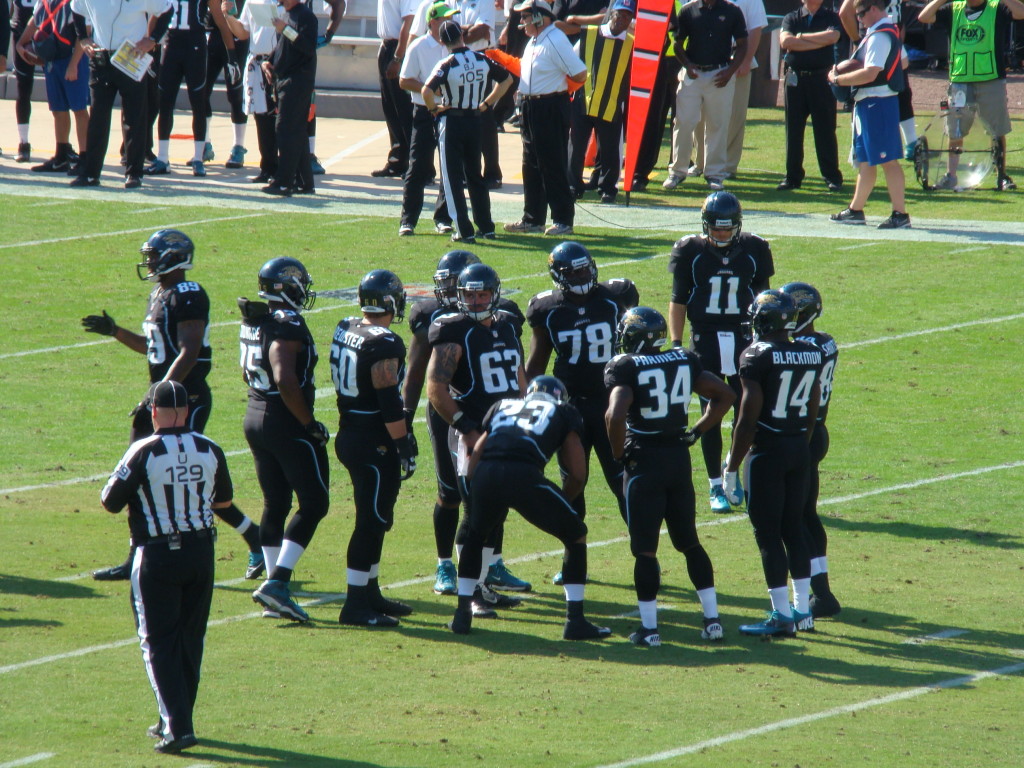 Last one! It's obvious that number 23 has pulled a hammy or he's about ready to barf. The other guys are not giving him one bit of attention. No fair! Where is that other guy who was comforting Knighton?? Number 23 needs a hug! I wonder what that ref and two coaches are talking about? Probably talking about the Roar cheerleaders, since their wives aren't around. 🙂
Ok, this was written in fun, so if you're a football fan, please don't take these to heart and send me mean emails. I don't like mean emails. Anyway, you know you want to know what they're saying too.
Anyone want to add their own commentary?
Comments
comments