What Should a Seller Do during a Showing Appointment?

Maybe the question really ought to be, what should a seller NOT do during a showing, because the most important thing is to not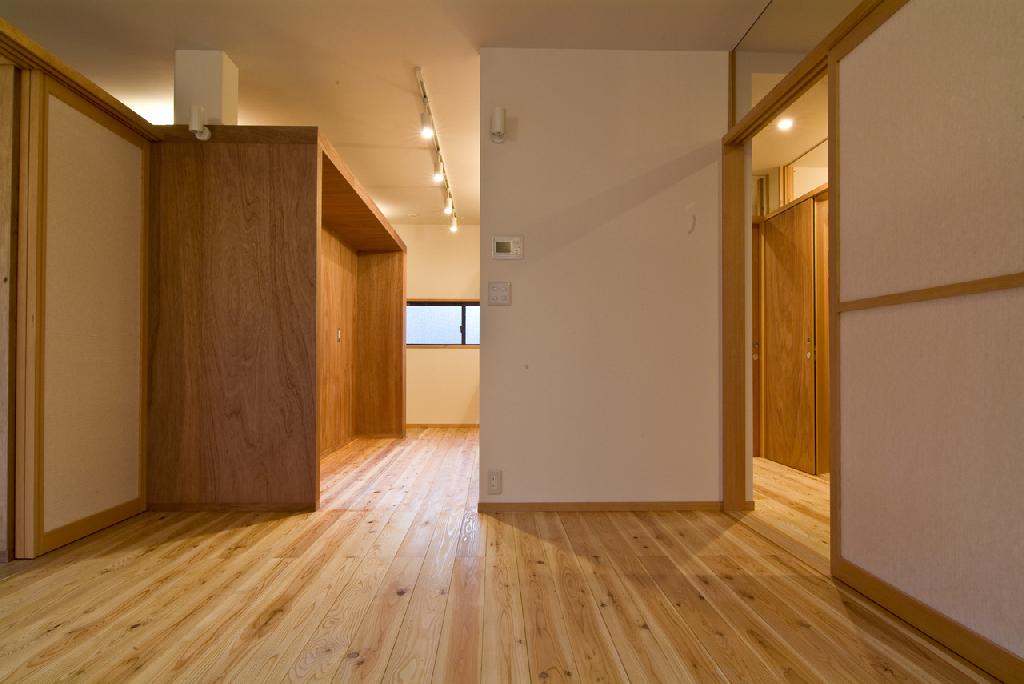 be there! I know, sometimes it's not realistic, so at the very least, go outside while the prospective buyer and their agent* is inside and when they go outside to check the backyard, go back inside or hang out front. Whatever you do, don't follow them around the house or outside.
*NEVER let a buyer in without their agent with them. If a buyer shows up alone and wants to come in, kindly tell them to stay put until their agent arrives.
Let me share an experience I had a few years ago on a showing. I was scheduling showings for an awesome couple and one of the houses stated that the owner had to be there, even though it was a vacant home. I'm pretty easy and roll with the punches, so it was no biggie. When we got there, the seller begins to take us on a tour of the home. A very THOROUGH tour of the home. I mean so thorough that he was showing us what every button on the dishwasher  did, plus the fridge, the stove and he even showed us how to open the windows. There was more, but frankly, it became a blur. I don't remember what else we had to endure. We ended up interrupting the seller, because we were getting late for our next showing.
The buyers did not choose that home. Now, I would be lying if I said it was because of the seller being a very thorough and detailed tour guide, boring us to tears.  The house just didn't talk to my buyers and they found another one that did. The house talked, not the seller. I know houses don't actually talk, but when you find the right one, well…they kinda do. 🙂
Now, if you're not cringing at my story above, not the talking house part, but the very thorough tour guide, then I want to explain why you should be.
Buyers and their agents, LOVE vacant homes. Why? So they can take their time going room to room, mentally placing their belongings inside. They want to visualize that family holiday get together in their new kitchen. They visualize their kids (the two legged variety and furry ones too) playing in the backyard. Sellers, if you're there talking to them, you're taking away the opportunity for them to bond with the house.
So what should a seller do during a showing? With the assumption that up until this point, your home is show worthy and looks awesome, the best scenario is to leave completely. Take a drive, go meet up with some friends or take a walk. You can even wait until they arrive for the showing, then leave to give them their time to look around.
The last point I want to cover is that if you are there, try to avoid talking to them or answering any questions. I know questions like how much is your electric bill or how old is the HVAC sound innocent enough, but if you get to chatting with them and let your guard down, soon they may be asking you questions like, why are you moving? Do you already have another house to go to? If they think you're desperate, they may send you a low ball offer, with no desire to negotiate more. It could really hurt your bargaining power. It's best to have them direct their questions to their agent, who in turn, will direct them to me to answer. That's my job and I know which questions to answer and which questions to kindly let them know, that it's none of their business. 🙂
If you're thinking of selling and have questions feel free to email me at pam@pamgraham.com or pick up the phone to call me at 904-910-3516.
If you're looking to sell or just curious on what your home is worth in today's market, request a FREE Home Valuation and within 24 hours, you will receive your home valuation results, with no obligation or harassment.
Comments
comments