Clay County Florida Real Estate Market Report
January 2014

Single Family homes in:
Fleming Island ·Orange Park ·Middleburg · Green Cove Springs
Active Listings: 1121          Active Listings: 887
Sold: 157                         Sold: 140

Months Inventory: 7.14             Months Inventory: 6.34

Average Price: 520,769               Average Price: 298,991
Nothing like the clean slate of a new year! Just like we saw with the market report for Jacksonville last month, Clay County is also seeing an increase in inventory and being pushed  back into a more balanced market. Some of the causes could be the uncertainty surrounding the roll out of the new healthcare plan. It is normal to see a slow down during the winter months as well. We have really seen some cold weather, so maybe the buyers have stayed indoors instead of braving the past harsh winter.  Don't laugh, it has been harsh for us Floridians. 🙂 The median sales price in Clay County for the month of January 2014 was $155,000. Taking a look back a year ago in January the median sales price in Clay County was $141,250. That's a difference of 9.7 %.
So, even with the months inventory increasing, it's good to see the home prices for Clay County slowly rising up.
Clay County Florida Market Report January 2014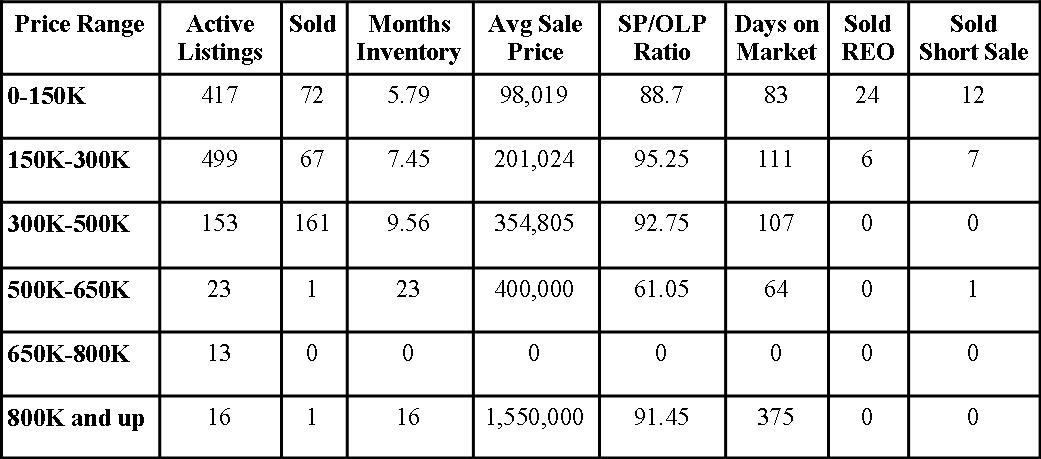 And now for a Blast in the Past…………..
Clay County Florida Market Report January 2013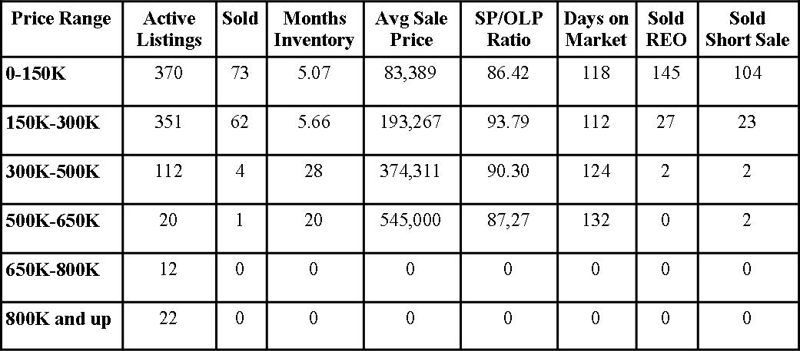 Active Listings– The amount of active listings in the month reported
Sold– The amount of sold listings that closed in the reported month.
Months Inventory– How many months it would take to sell the current inventory based on the sold amount.
Avg Sale Price– Average sale price of the sold houses in the reported month.
SP/OLP Ratio– Sales price to Original List Price, this is the percentage showing the difference of what the house was originally listed for and what it sold for.
Days on the Market– The length of time it took the house to get under contract from list date.
Sold REO– How many homes sold that were foreclosures (REO=Real Estate Owned).
Sold Short Sales– How many homes sold, that were short sales
Want to see what the real estate market looks like in your neighborhood?
FREE Home Value Report complete with current sales in the neighborhood and current homes available for sale.

If you want to search for homes in Clay County, check out this link: Search for homes for sale in Clay County Florida
Want to know what these numbers mean to you when selling your Clay County Florida Home? Call me at 904-910-3516 and find out!
Comments
comments