Jacksonville Fl Real Estate Market Report August 2017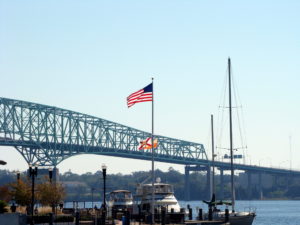 From the last real estate market report for Jacksonville, we really don't see many changes. It is note worthy to see the original list price to sales price is 10% less  now in Aug 2017, than in August 2016. What that means is on average, the sellers in Jax took 15.85% less than what they had originally listed the home for.  Now, there's a way to make that look better, and I'm sure some agents will do it to artificially inflate their numbers.
There's a Original List price to sold price and a list price to sold price. The original is meaning the price at the time the agent lists it and calculated for what the house has sold for. The other way of calculating it, is to take the list price of when the house sold, and calculate the sold price with that number. Usually, but not always, there's some price reductions in between the time the house was originally listed to when it went under contract, but if the agent uses the PL/SP and says look at me, I net the seller's more! There's missing pieces to that puzzle and doesn't represent the true picture.  I actually don't know what my OLP/SP ratio is. I also don't care for the most part. Here's why: There are times I list houses that are more difficult to get a true and accurate list price, because there may not be enough sold homes to compare it to. Could be an unique property, so we maybe we list it higher than the market bears, and we reduce it as we go along. Or sometimes sellers want to go higher, even against what the market is showing us.  Within reason I will list it at a higher price, because I don't want the seller to miss out on netting more, just in case I'm wrong. So, if I concerned myself with those ratios, I described above, I would not be looking after the best interest of my sellers. Now, I do want to stress that it is not good to just throw a price out there to see how it sticks. That can cause appraisal issues and a longer time on the market. Whoa…that was alot of talk about sales price to list price. 🙂
You might be wondering if that applies to your home, but each neighborhood is different, so if you're thinking of selling and want to know more click: What's my Jacksonville Florida Home Worth? If you're a buyer and want to see what homes are available in Jacksonville, click the following link: Want to Search for Homes in Jacksonville Florida?

Median Sales Price: Looking at sold homes it means that half the homes that sold were more than 180,500 and the other half were less than 180,500.
Month's Inventory: Based on the number of actives and homes that have sold it would take 3.30 months to sell the active homes, if no other homes came on the market. How to determine what type of market we are experiencing:
Buyers' Market: More than 7 months of Inventory
Balanced Market: From 5-7 months of Inventory
Sellers' Market: Less than 5 months of inventory
Average Days on the Market: This is the average based on the time the house came on the market until is went under contract.
Original List Price to Sales Price: This is the percentage of what the home sold for compared to what it was originally listed for. Not what it was listed for at the time it went under contract.
What's my Jacksonville Florida Home Worth?
Homes for sale in Northeast Florida:
Comments
comments