Jacksonville is nicknamed The First Coast, since it is one of the first major cities in Florida as you come in through Interstate 95 from Georgia.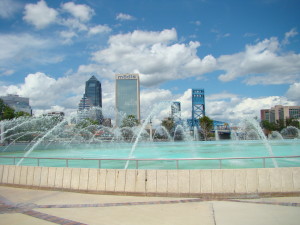 Located in Northeast Florida, Jacksonville enjoys mild winters, with an occasional flurry or some frost, which we like to call Florida Snow. 🙂
History of Jacksonville
The history of Jacksonville dates back well before the Civil War times. In fact, according to archaeologists, the Timucuan Indians lived here and it is believed their culture developed 500 B.C. Did you know Jacksonville was named after Andrew Jackson and Mr. Jackson had never stepped foot into the town? Well, gosh, if I had a town named after me, I would at least go take a peek. Guess Andrew was just too busy becoming the 7th president of the United States.
The Great Fire of 1901, destroyed more than 2,368 in about a 146 block range! The fire started as a boiler explosion at a candle factory and spread to a mattress factory. Those mattresses were filled with spanish moss, which apparently burns pretty darn quick. The Great Fire of 1901 really changed the landscape of Jacksonville to more of a modern look that we see today.
Search for Homes in Jacksonville
Search for Homes in Northeast Florida
School Information
Things to do
Government Links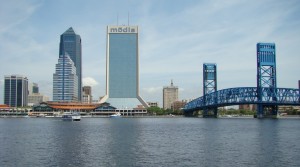 If you're looking for homes for sale in Jacksonville, check out that link. If you are needing an agent to help you with your relocation, find out more on my about me page. I would love to help make your move to our area a great move.