Urgent dogs in danger at Clay County Animal Shelter
These three dogs are in danger of being put down if they are not adopted or fostered soon. If you live in Clay County, you can foster one of these dogs and save a life.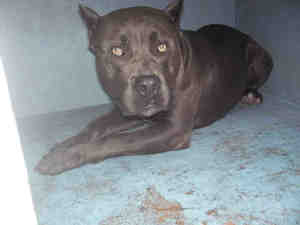 UPDATE: Havel was adopted!!!! WOOHOO!!! This is Havel. I have not been lucky enough to hang out with him, so I can't tell you much. These kennel pictures never do the dog justice. For more information on this handsome guy, visit Pet Finders.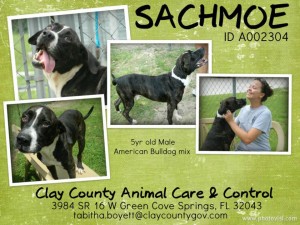 Sachmoe is another dog that I haven't been lucky enough to make his acquaintance, but I have heard he is a sweet heart. It's hard to resist his face in those pictures above. You can find out more information about Sachmoe here.
UPDATE: Cartman has left the building!!! I am gonna miss the big guy, but I am so happy he found his forever home. Cartman is one who I have had a few opportunities to hang out with. He LOVES the water. He gives pretty awesome sloppy kisses. He is very affectionate. You really need to go check him out.
There's plenty more dogs at the Clay County Animal Shelter looking for their forever home. Please consider getting your next pet there. You can visit them on Facebook at Friends of Clay County Animals.
The shelter information is:
The Clay County Animal Care & Control shelter hours are Tuesday-Friday 10-4 and Saturday 10-3. The address is 3984 SR 16 West Green Cove Springs. The number is 904-529-4733. There is also the Fleming Island off site adoption center which is open Saturday 12-4 and Sunday 12-4. 1809-1 Town Center Blvd. Fleming Island, Fl. Located behind the Sonic.
Comments
comments